Asia's biggest dog show comes to Araneta Center
997 total views, 1 views today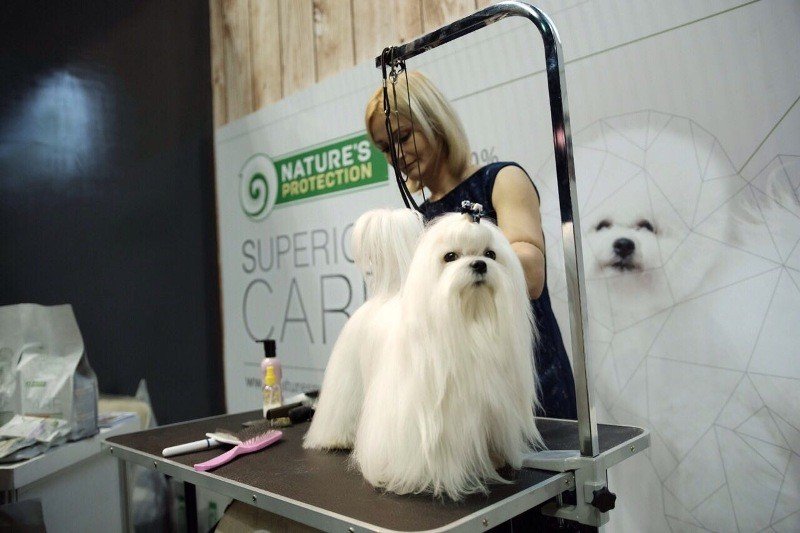 The biggest dog show in Asia is coming to the Araneta Center with the staging of the Philippine Circuit at the Smart Araneta Coliseum from January 18 to 21, 2018.

Whether you are a dog breeder, a dog trainer, a dog owner or just a casual fan of "man's best friend", you will surely find a reason to see this four-day show.
Pup-tastic numbers
Now on its seventh year, the Philippine Circuit the event attracts close to 600 dogs from all over the world to participate in 12 shows.
There will be around 90 different breeds of dogs present according to organizer Philippine Canine Club, Inc. (PCCI), with 19 foreign judges on hand to scrutinize the dogs' appearance and performance.
Best of the best
Expect only the "cream of the crop" in the competition, according to Augusto Santos III, President of PCCI.
"Those who come from Europe, South America, America, come here to win," Santos said. The diverse lineup "will introduce (Filipinos) to a whole new world of dog breeds."
These purebred dogs will be competing in 12 shows across those four days, hoping to be named the best of the best.
Ticket prices that don't bite
Tickets to the show are free to the public. The audiences get a chance not only to see the dogs strut their stuff during the competition, they also get to interact with a select few at the Coliseum's lobby.
Dog breeders and dog owners—even the prospective ones—have a chance to get to know more about these outstanding canine breeds by interacting with the owners and trainers present in the competition or by communicating with the PCCI.
Doggie tips and tricks
The Philippine Circuit also features exciting shows such as the flyball relay and the agility test.
In the flyball relay, dogs are made to work together as teams trying to race against each other while retrieving flying balls. The agility test, on the other hand, requires the dogs to jump over hurdles.
PCCI, however, makes sure that the dogs remain safe throughout the competition.
"All our dogs are vaccinated. The Bureau of Animal Industry sends their own veterinarians to inspect their health certificates. They are vaccinated for all the contagious diseases to the other dogs. And they must also have rabies shots. It's a must. We make sure no dogs are left in the car. Every dog show is fully air-conditioned," Santos said.
The competition, being held at the Smart Araneta Coliseum for the third straight year, has also seen a transfer of technologies among Filipino breeders and their foreign counterparts. This has enabled Filipinos to develop and train better and even win some of the rounds of the competition.
For more information, visit www.ticketnet.com.ph or www.pcci.org.ph. For tickets, visit www.ticketnet.com.ph