Tag Archives:
kaspersky lab antivirus
New findings point to possible access by multiple third-parties to a computer containing classified data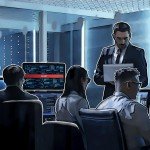 Prevention is still the main pillar of corporate cybersecurity, says the report 'New Threats, New Mindset: Being Risk Ready in a World of Complex Attacks' from Kaspersky Lab. However, if an attack has already come through, detection and response are critical: immediate detection reduces the average cost of recovery more than twice — from $1.2m to $456K for enterprises.
Kaspersky Lab researchers identified a new series of targeted attacks against at least 10 financial organizations in multiple regions including Russia, Armenia, and Malaysia. The hits are being performed by a new group called Silence.